The benefits of Virtual Reality
---

Interactive
In a virtual world, you get total freedom of movement. You offer visitors the opportunity to navigate through all the spaces of your home or property, just as if they were there.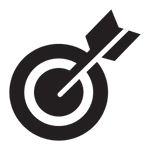 Efficient
You will sell or rent products or homes faster. Potential buyers or tenants can understand the reality well in advance.

Universal
Primarily, virtual reality is used in real estate. But, in addition to homes, shops, restaurants and offices, you can also make a 3D visualisation of other products or locations.